Our History
"Rich in Heritage, Ready for Service"
1878-1930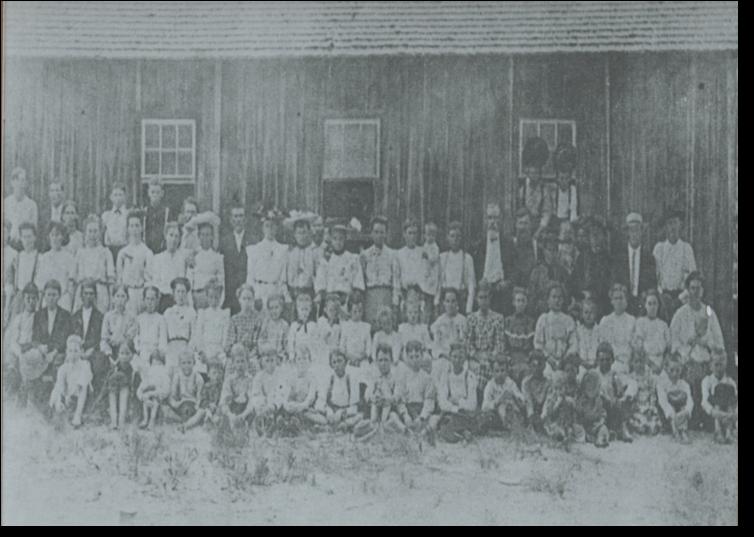 On June 2, 1878, the church was constituted as Double Branch Missionary Church. Thirty-four adults became charter members of the church. The name came from two branches of water converging nearby. In 1885 the church became a member of the Hernando Baptist Association and the Florida Baptist Convention. In 1887 Pasco County divided from Hernando County and the Pasco Baptist Association was founded where the church was a charter member. In 1890, several acres of land on State Road 54 were donated to the church for future expansion and growth.
1931-1970
In 1930 a weekly Sunday School was started at the Church. In 1935 a new sanctuary was constructed. This sanctuary served here until 1971. In 1961, the church purchased more land to be used in future building expansion. In 1968 the church built the first educational building. This building would go through more changes and expansion as the years progressed.
1971-2000
In 1971 a new sanctuary was constructed and the old worship building was removed. In 1977 a new fellowship hall was constructed along with several additional classrooms. Because Double Branch Baptist Church was the first church located in the Wesley Chapel area, in 1999 the name was change to First Baptist Church of Wesley Chapel.
2001-2018
In 2001 the Pasco County Commissioners and the Pasco County Historical Preservation Committee designated the church as a Historical site. In 2001 the AWANA program was incorporated into the church life. This ministry reaches children ages 3 years old to the 5th grade. In 2002 the church went through a complete renovation. The existing sanctuary was renovated allowing for more seating, larger staging, and a brand new foyer/welcome center. The addition of a building for the student ministry was also added. In 2004 First Kids Daycare & Pre-school opened providing a Christian Pre-school for ages 2 years old to Pre-K. An after school program for students in Kindergarten through 8th grade was also opened. In 2006 more property was purchased for our church's expansion, which included a building for the college/career ministry. In 2008 one acre and a house located at 5651 Woodbine Drive on the east side of the church property was purchased. The building was renovated and is now the church Administrative Offices. In early 2009 one half-acre west of the church Fellowship Hall was purchased and is currently used for parking.
2018-PRESENT
As we look for more ways to be a lighthouse to the community of Wesley Chapel, God continues to open doors for us. In 2018 we opened up our brand new worship facililty. We are excited for the opportunity to ammocomadate an ever groing community and share the Gospel of Jesus Christ.